Installation - SCC Certificates
A
A
A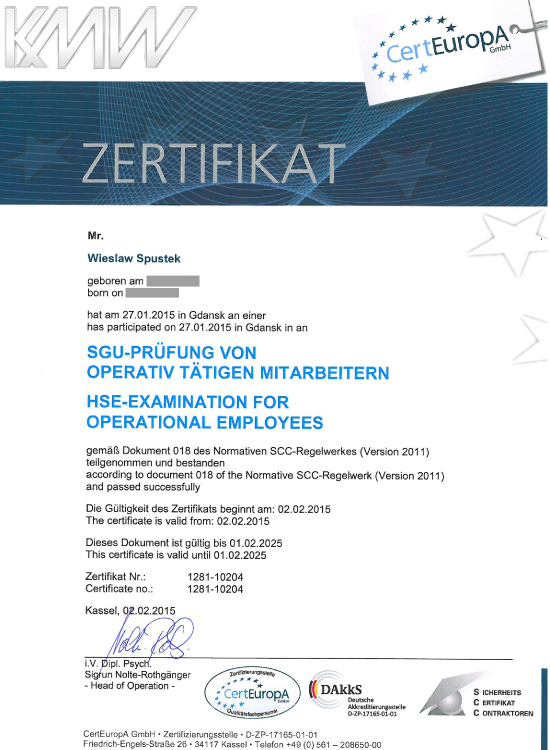 SCC (Sicherheits Certifikat Contraktoren, Safety Checklist Contractors) is the safety, health and environmental management system obligatory in German speaking countries (Germany, Austria and Switzerland) and in other European Union states (The Netherlands, Belgium, and other countries on the Principal request).
The SCC Certificate confirms that an employee knows and adheres to the SCC system principles, and officially authorises them to work in installation, construction, chemical, transport, electromechanical, petrochemical, logistic, gardening, and public sectors.
SCC Training takes 1 or 2 days (9 or 24 training hours, respectively) and ends with a written exam conducted by independent examiners.
At KMW Engineering over 20 employees underwent the SCC training and passed the exam successfully.