Nuclear power plant Olkiluoto 3
A
A
A
KMW Engineering works related with the Finnish nuclear power plant OL3 in Olkiluoto, at the Gulf of Bothnia, reach back to 2007, when we started to prepare for construction of ventilation systems at that facility in cooperation with the German company Brochier Power Systems GmbH. Works related to procedures, nuclear tests and their approval took one year. In 2009 the main works for the system installation begun, planned for 29 months.
The joint contract covered deliveries and installation of ventilation ducts and fire dampers. Nearly whole system is an earthquake resistant construction, resisting overloads reaching 7G. The general responsibility for construction of the reactor for the Finnish operator, Teollisuuden Voima Oyj (TVO), rests with French Areva and German Siemens AG.
As dates for completion of electrical and installation works were postponed, the investor estimates that the normal operation of the power plant Olkiluoto3 will begin in 2020. We completed our works in 2014.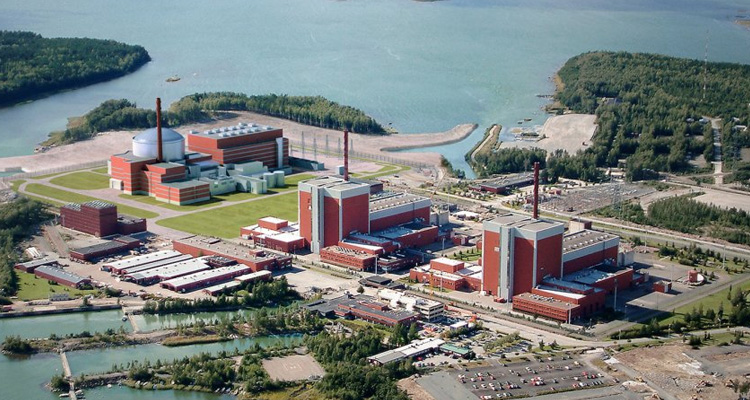 The contract was signed on April 18, 2007, and from May of that year KMW Engineering started to prepare installation and production documentation. At the end of August 2008, due to construction works in progress, a mini-team of 5 to 8 workers went there, and started installation of fire dampers. Less than a year later, in July 2009, we started works on a full scale. At the peak in 2011, about 70 KMW employees worked in Finland, including 20 welders and 12 office workers. During 5 years, over 180 people from our company in total went to Olkiluoto3. We completed our operations at the power plant in March 2014.
The construction works in Finland were a huge project, into which we put a lot of effort. KMW Engineering gained new experience in the nuclear power industry. Also our employees developed; and after OL3 they were promoted from fitters to construction site managers. Amongst them we can list Mr Dariusz Mach, Mr Rafał Mach, Mr Łukasz Zieliński and Mr Ryszard Bielicki.
Works schedule:
April 2007 – signing of the agreement;
May 2007 – starting of tests;
August 2007 – works on production documentation are completed;
November 2007 – acceptance by STUK Finland of our duct production technology (to manufacture ducts for a nuclear plant in Finland, our company had to present its quality and production management system to the main ordering party, TVO, and to the Finnish Radiation and Nuclear Safety Authority, STUK. The acceptance was based on verification of the assessment file, a package of our documents, and durability and leak tests results for our ducts);
July 2008 – the end of mobilisation at the construction site,
project implementation percentage:

March 2015 - submission of verified as-built documentation.