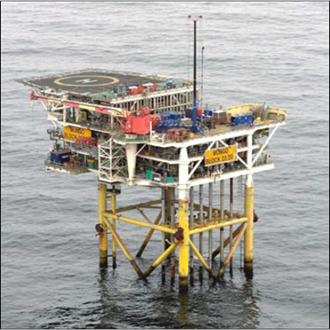 Offshore projects got their specificity. For this market we are working together with our Norwegian business partner – ITEK AS company.
All our products meet the highest quality standards and are supported by the experience gathered in the other industry fields like: the nuclear industry. Careful selection of materials, robust design and the latest technologies offer an excellent product tailored to the needs of our customers.
Our items comply with the following standards:
ISO 15138,
ATEX 94/9/CE,
Norsok H-003,
Norsok M-101,
EN 14986,
PED 97/23/WE+2014/68/UE etc.
Our units are characterized by:
Leak tightness –class L1 (EN-1886),
Thermal bridging - TB2 (EN-1886),
thermal transmittance - T2 (EN-1886),
deformations of casing - D1 (EN-1886).
Our products can be found on:
And also on the following ships:
MSC Divina
MSC Splendida
MSC Norwegian Epic
MSC Fantasia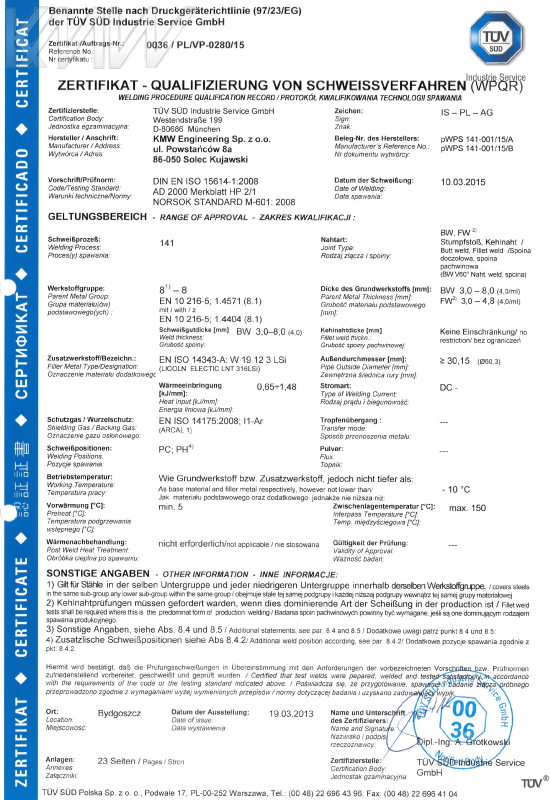 In March 2015, KMW Engineering confirmed its skills in pipeline welding – the company achieved technical specifications of NORSOK M-601 standard.
Because of that, KMW Engineering reached the next level in welding quality. This achievement transfers into our another products on offshore market.

Feel free to check out KMW's offshore catalogue below: